欧洲杯开户 Preparing for university can be a big step for most high school students and parents often play a key role by providing guidance and advice.
Help support your child in their transition from high school to university with our parent power hour series. We'll explore key topics with Murdoch professional staff to provide you with the right tools and information to confidently support your child's journey into tertiary education.
Event agenda
5pm – 6pm: Information Seminar
6pm – 6.30pm: Q&A Session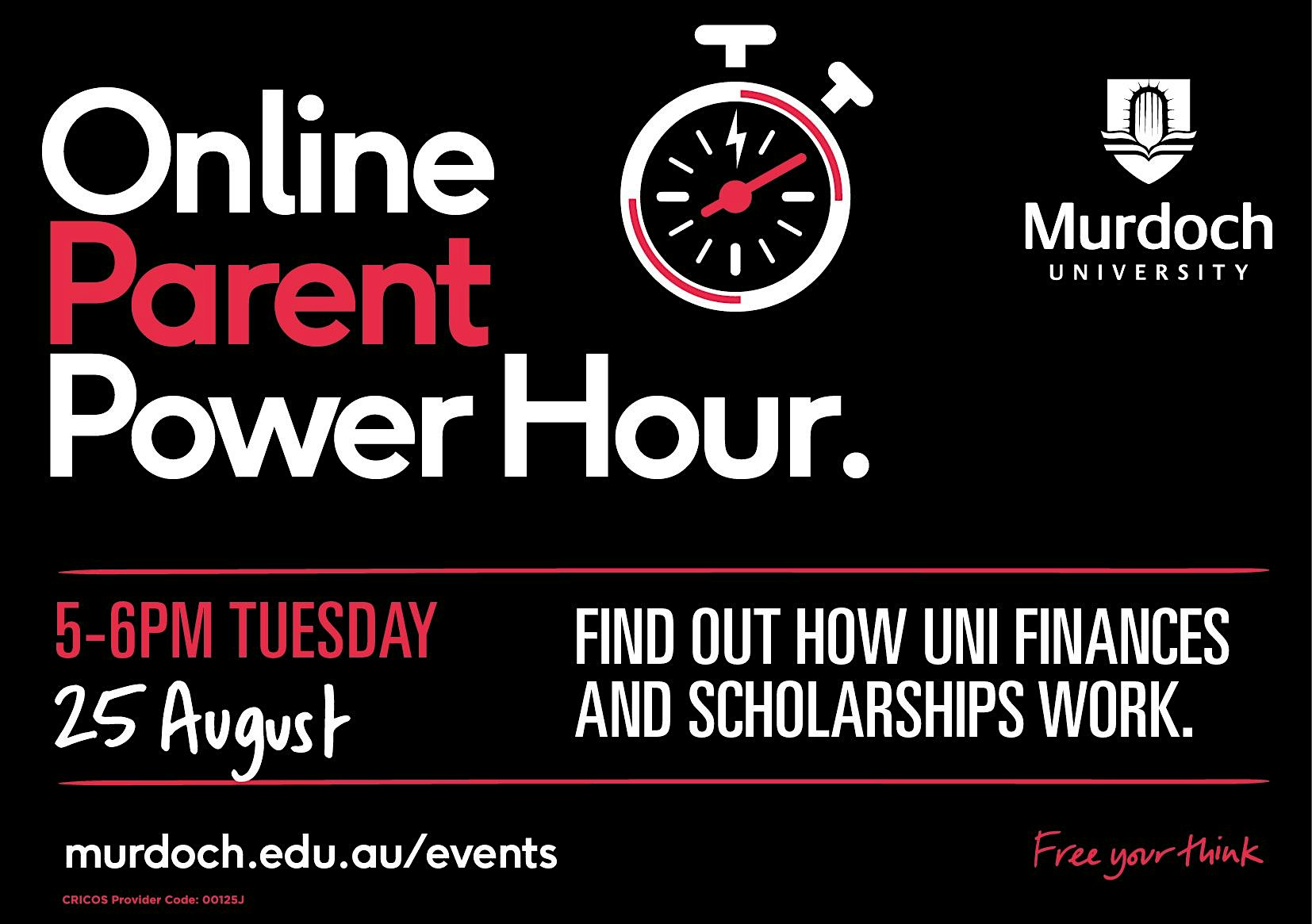 Who should attend?
Parents with children in Years 10, 11 or 12.
Why attend?
You'll learn about:
How finances and scholarships work at Murdoch University
What scholarships Murdoch University offers and how to apply for them
What finance options domestic students have
What accommodation options are available
欧洲杯开户You'll have the opportunity to ask us any questions you may have in the 30-minute live Q&A session at the end of the presentation.
Places are limited so please register now to secure your spot.
To see all parent information evenings or to find out more about future events at Murdoch University, visit murdoch.edu.au/events